Last updated on 30th October 2020
New Service Allows Australians to Compare Broadband & Save Big Money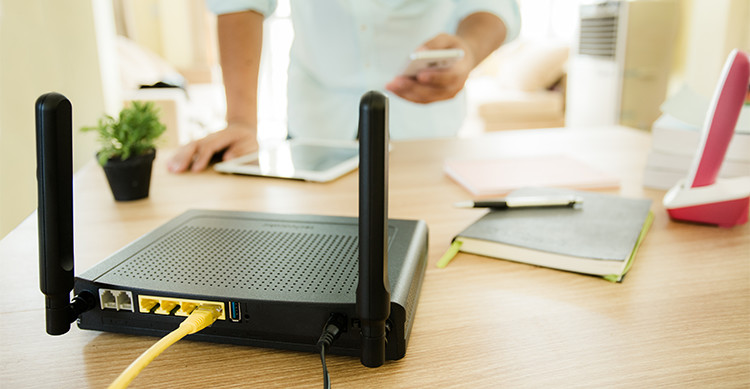 Free site launches letting Aussies compare internet plans from multiple providers
Home internet is an essential part of Australian life. Consumers depend on a reliable connection in order to stay in touch with loved ones, pay bills, plan holidays, and even watch their favorite shows.
But with so many choices out there, how can you be sure you're not paying too much for your broadband plan? New service MyBroadbandComparison.com.au is the tool Australians need to compare top broadband plans, and save both time and money.
Here's How You Do It:
Step 1: Visit MyBroadbandComparison.com.au and select the features which meet your broadband needs.
Step 2: Once you input the details of your current broadband usage, you'll be put in touch with a qualified broadband specialist, who can organise everything over the phone with you.
Recent figures from the Australian Bureau of Statistics show 86% of all Australian households are connected to the internet, a percentage that is expected to rise. A staggering 99% of these households use a broadband internet connection.
With such a high demand for quality broadband, Australians want to know that they are getting the best plan for their needs. Although most Aussie households have home internet, not everyone uses it the same way. For some, fast download speeds are a top priority. For others, it's making sure that they'll never run out of data. There are also different types of broadband delivery as well as bundles to choose from.
This new service allows Australians to compare multiple broadband plans, including pricing and packages, all in one place. The service saves time, but the biggest benefit for most are the dollar savings. The comparison service lets you know who has the best broadband deal and how that deal compares to other plans on the market.
It's all personalised too. When you first arrive at MyBroadbandComparison.com.au you'll be asked to select which broadband features are most important to you, along with some details about your current broadband usage. You'll be connected to a qualified broadband specialist, who will compare plans from some of Australia's leading providers to show you the very best of what's on offer. These plans will be targeted to your needs so you can make the ideal choice for your household.
Since launching, thousands of Australians have already jumped on board. MyBroadbandComparison.com.au is a trusted online service that makes comparison shopping for broadband easy. With the click of a button, you can start the fast, easy, and free process of comparing broadband plans to find the right plan at the right price for you and your family.
Get Started Now:
Step 1: Select your state below.
Step 2: After answering a few questions, you will have the opportunity to compare quotes in your area and could be eligible for significant savings.
Compare Policies Now

This article is opinion only and should not be taken as medical or financial advice. Check with a financial professional before making any decisions.